Click to enlarge
Zenith Cube Line Model Radio 5-S-218 1937
Item #2768 SOLD
Zenith classic Art Deco radio from their famous cube line in 1937.  Offered here is this absolutely stunning model 5-S-218 Long Distance tabletop tube radio. The cabinet was professional reastored and features a gorgeous American Walnut finish. Pronounced wood grain throughout the entire set.
A front and side art deco grill accommodates the side-mounted speaker. It all comes together when powered up and the black dial comes to life with a bright ivory glow. Quite an impressive sight, especially in a dim or darkroom. The 5 tube chassis has had all tubes tested and replaced as needed as well as the capacitors and resistors.
This radio has an additional Bluetooth set up that can be switched on by just turning the switch on the back. You are able to operate with smart-phone or any Bluetooth connectivity.  Pandora, Apple Music or the playlist on your computer to provide the tunes and use the Bluetooth connection to bring the warm, bright, analog sound of a tube amplifier to any music or recordings you choose. The quality of the sound is excellent.  You will have the best of "digital" and "analog" combined.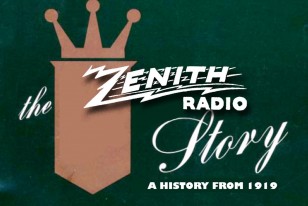 Measurements
Dimensions: 12 ½"W x 10"H x 9" D
Price (USD)
$ Price not available