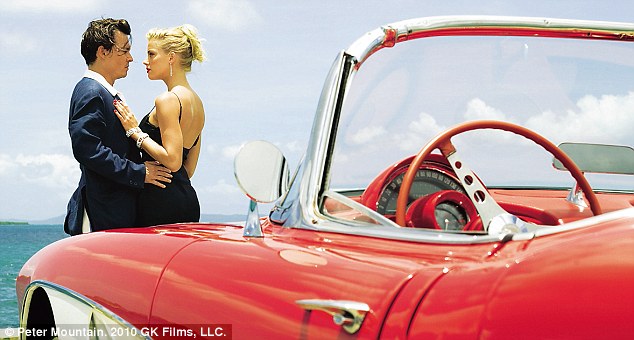 Congratulations! 
Johnny Depp and Amber Heard who co-starred in Rum Diary plant to marry this week in the Bahamas
ART DECO COLLECTION CELEBRITY BLOG!
BAD BOYS WITH GOOD TASTE!
We have so many interesting clients but of course there is a special thrill when we hear from a movie star (or the designers they work with) letting us know that we have a perfect item for the place they are furnishing.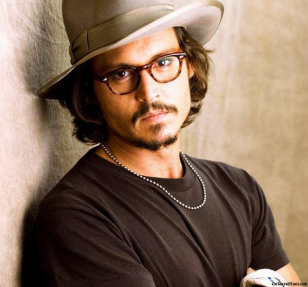 Johnny Depp!
One of the most fabulous things that we have ever sold is a hand painted Art Deco Bar from South America that was purchased by Johnny Depp – famous for his character Captain Jack Sparrow, and the star of The Rum Diary and now his newest film about an art dealer involved in a heist, Mordecai. He also was an owner of the Hollywood Nightclub The Viper Room so who better to appreciate this spectacular piece?
This knockout bar was found in a mansion and restored in Uruguay. With its renderings of Black Musicians on a rich wood front and its ebony and red color scheme it really is spectacular. Johnny's got this one, but check out the beautiful bars we have for sale now…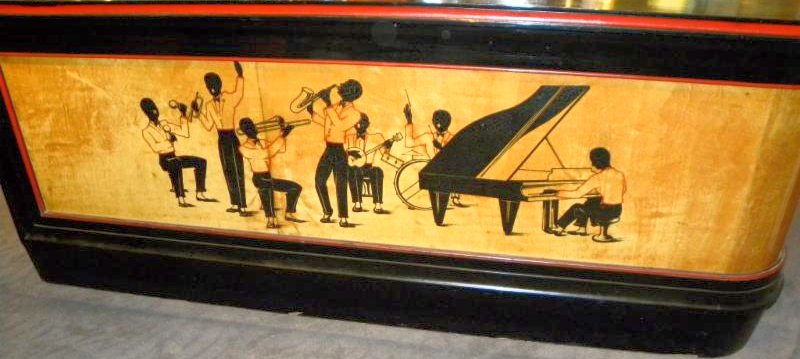 We have read that Johnny Depp built his fiancée, model Amber Heard, her very own bar on his property in the Bahamas based on the one from "The Rum Diary" and created by the set designer. Wouldn't it be great to see that sometime? We've also seen lush photos of the boat he owned that had a kind of over-the-top "Art Deco meets Bordello" point of view.
Want more information about Art Deco?
Be sure to make contact with our in-house "bad boy" with truly good taste:
Mister Rick !