Click to enlarge
1940 Zenith Console 12S-475 Darth Vader Shutter Dial Restored Bluetooth Rare
Item #3216 SOLD
1940 Zenith Console 12S-475 Darth Vader Shutter Dial Restored Bluetooth Rare.  This is the most impressive-looking Zenith cabinet we've seen yet offered here at Art Deco Collection. The cabinet exterior was professionally refinished and relacquered. The chassis was thoroughly restored. It has 12 tubes, a seldom-seen 15″ speaker (factory original), a shutter dial, and push-button tuning. It is in excellent fully working condition and the radio sounds great.  The radio has over 60 different sounds by pushing and changing the upper buttons.  Probably one of the most unique designs in a pre-war console radio, this is a pristine playing radio with Bluetooth by adding an 1/8 inch adapter.
It will allow you to use this with your iPhone, smartphone, iPods, or record player. Access your old vinyl, or tune into Pandora, Apple Music, or the playlist on your computer to provide the tunes and use the Bluetooth connection to bring the warm, bright, analog sound of a tube amplifier to any music or recordings you choose. The quality of the sound is excellent – just ask any guitarist since these kinds of tube-based amps are still being made and used today. You will have the best of "digital" and "analog" combined.
May the force be with you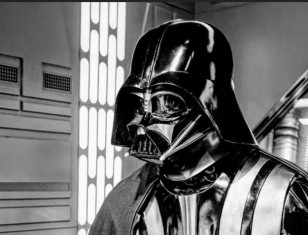 Measurements
43" Tall x 31" Wide x 17" Deep.
Price (USD)
$ Price not available