Click to enlarge
Art Deco Czech Decanter and Glasses
Item #2618 SOLD
An Art Deco decanter and glasses – a Czech set with a "Checked" design. This is a substantial piece in crystal with faceted sides, and a combination of ebony black and clear frosting and etching.  A hefty stopper refracts the light like a prism making this a spectacular set to fill with liquor or simply to display in a bar or dining area.
Every country in the world had its special contribution to the Art Deco Era, and certainly this was Czechoslovakia's most iconic addition to that style. These decanter sets are a specialty of ours and this one is a beauty.
Done in the style of Karl Palda, this original piece dates from the early 1930s and is a complete set with six glasses.
Might this be your Czech-mate moment?  It's your move!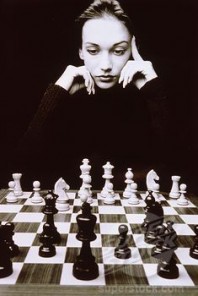 Measurements
Decanter 9″ Tall, 4″ wide
Glasses 3″
Price (USD)
$ Price not available