Click to enlarge
Art Deco Sunrise Design Czechoslovakian Decanter
Item #3059 SOLD
Classic Art Deco Decanter from Czechoslovakia in a "sunrise pattern". This piece from the 1920s has ruby red on the clear crystal with a dramatic, elongated neck and fancy stopper in a triangular shape.  There really isn't any one item that says "Art Deco" more than the beautiful glasswork from Eastern Europe. This one has a most unusual shape.
This piece could be used either for a precious liquor-  perhaps an expensive cognac or decadent absinthe or it could be filled with perfume for a vanity table. And if you should want to keep a bit of hooch in your dressing room, why we will never tell!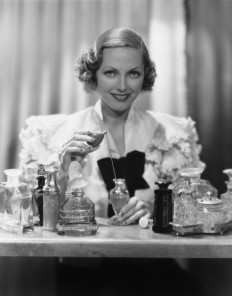 Without the stopper, this can also be used as a perfect bud vase.
Or simply a glamorous addition to your decor.
Measurements
9″ tall
6″ wide
Price (USD)
$ Price not available