Click to enlarge
Christofle Luc Lanel Art Deco Vase Normandie Silverplate Urn
Item #2339 SOLD
Christofle – Luc Lanel Normandie Art Deco Vase. This is an extremely rare  silver-plate urn designed for the the 1st class quarters/cabins of the French transatlantic ocean liner Normandie.  A very unusual  item, completely restored and in perfect condition. The shape allows multiple uses, design details with concentric circles on the base becoming a smooth surface with more horizontal banding around the lid.
These designs by Luc Lanel for Christofle represent a great period for the Art Deco aesthetic. You can find a wealth of tableware and decorative pieces produced during this period as the partnership between them created so many important and memorable objects.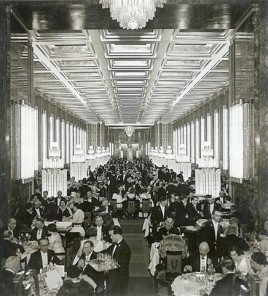 Signature and hallmark are stamped Christofle around the lower base.
Measurements
14.5 " T x 8″ W
Price (USD)
$ Price not available