Click to enlarge
Art Deco Silver Tea and Coffee Set with Tray
Item #2152
An Art Deco Silver Tea and Coffee Set is simply the height of elegance. Place one like this on your buffet and think of it as "jewelry for your home". Toss your tea bags and take the time to brew a full pot of  leaf tea with cream and sugar. Or just appreciate the fine lines of this silver plate set, the substantial tray, the high deco style and wooden handles.
This early 1930s design is unusual, and although unsigned there are silver marks and numbers hinting of its maker.
You will be humming " I Love Coffee, I Love Tea"
when you bring this set to the table !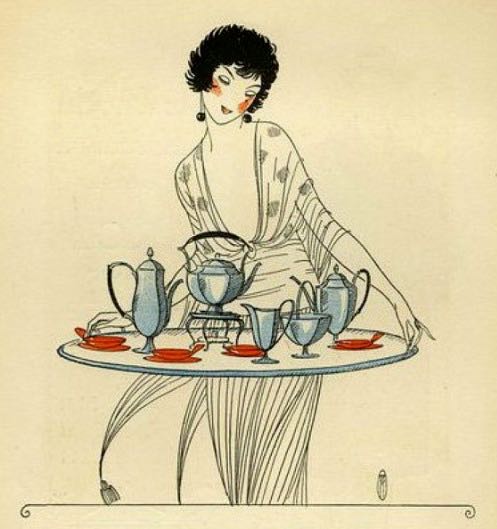 Measurements
tray 12″ x 20.5
7.5″ tea 8.5″ coffee
Price (USD)
$ 2,400