Click to enlarge
Art Nouveau Candle Holder Athena Greek Goddess
Item #2141 SOLD
An unusual pair of Art Nouveau Candle Holders,  embellished with the figure of Athena, the goddess of wisdom, courage, reason, inspiration, arts, crafts and skill. How very appropriate-as these are perfect examples of the "arts and crafts" era. They can adorn a table, but they can also be carried, as you ascend the stairs to your boudoir on the second floor.
These candle bearers were created by the famed German company, WMF, the prolific foundry that produced thousands of varied silver decorative items during the period from which these are attributed:  1904-1918. Hallmarks of the WMF company can be seen on the base of the piece.
Athena, who was a goddess of intelligence and literature was also considered to be brave in battle as she defended the state and home  and is most often portrayed wearing an elaborately adorned helmet as she is here in the illustrations below and in the pair of candlesticks we are offering.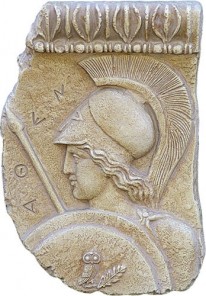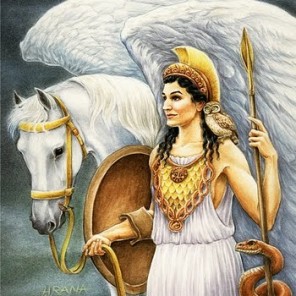 Measurements
8 inches tall, 6 inches wide
Price (USD)
$ Price not available