Click to enlarge
Silver Art Deco Jardiniere Bronze
Item #3082
Elegant two-toned Art Deco silvered bronze jardinieres with intricate detailing. The rich use of metals with great design and dimension makes this pair of planters or display bowls so very unique. The gold-toned feet, trim, and handles are in nice contrast to the sculptural silver with its deep relief designs. These are extremely well made out of bronze that has been recently restored to a like-new condition. Very unusual.
A  lucky find, especially for something so elaborate in its ornamentation.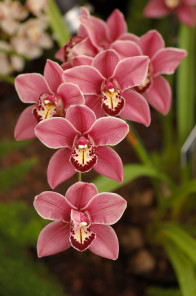 We think orchids would be the perfect flowers to grow in these, or lush, cascading ferns.
Measurements
9.5″ Wide
8″ Tall
Price (USD)
$ 1,800