Click to enlarge
Chicago World's Fair Skyscraper Radio with Bluetooth Speaker
Item #2658
Original Skyscraper Chicago Worlds Fair 1933 -1934 Radio Cabinet. Restored cabinet with original metal silvertone front plate. The Stepped design is unique from the period and a very rare piece. We have adapted this with a modern bluetooth speaker, which allows all kinds of possibilities.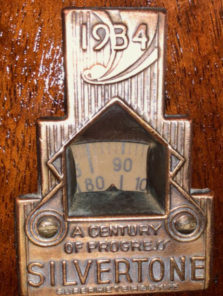 the brass plate that decorates the radio with 
1934 Century of Progress Insignia
There is a removable bluetooth speaker that can be charged by with a USB cord either by your computer or right into the wall, similar to a smartphone. You can also hook it up with a bluetooth records player. Lots of possibilities.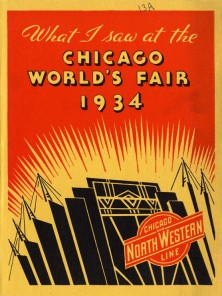 Measurements
17" T x 18" W x 14" D,
Price (USD)
$ 1,850