Click to enlarge
Belgian Art Deco Ceramic Set by Cerabelga
Item #2591
A matched set of Art Deco Ceramics from Cerabelga of Belgium with an interplay of gilding and stylized scrolls in turquoise and cobalt blue glazing. Cerabelga produced these pieces in the late 1920s, contributing to the legacy of Belgian pottery that was the epitome of Deco design and technique between 1920 and 1940.
Along with Boch pottery by Raymond  Chevalier and Charles Catteau,  Faiencerie Thulin and Roger Guerin with a contribution by the Dutch company Gouda and the French designs of Longwy, Cerabelga was able to employ the historic techniques of ceramic production while capturing the wave of interest in Art Nouveau and Art Deco design.
These pieces are both rich and whimsical with a  swirling pattern and luxurious use of gold and lapis.
It references the famous "Tree of Life" pattern painted by Austrian artist Gustav Klimt that gained popularity a decade before with its undulating curls and metallic embellishment.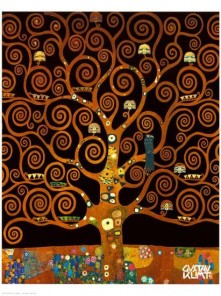 These  three pieces were collected as a set, and would look spectacular in a Buodoir, so we have priced them as a group, but also as individual items. The fluted covered box is especially unique.
1) small vase $500
2)  bud vase $500
3) covered box $500
Measurements
small vase 4.5″ tall and 3.5″ wide
bud vase 5.5 " tall, 5.5″ wide
covered box 4″ x 6″ wide and 3″ tall
Price (USD)
$ 1,500