Click to enlarge
Silver and Glass Swingout Tantalus
Item #2680
A silver locking  tantalus with crystal decanters to display and serve fine liquors.  This uniquely designed piece holds three separate bottles, and opens to show them off, then swings into place to be "spirited away" under lock and key. Faceted crystal knobs top each bottle that is nestled in a hexagon shaped silver base.
"Tantalus" is a mythological figure and also the name of this style of a collection of bottles on a rack. it refers to the idea that the liquor is "tantalizing" and appealing, yet not easily attainable. They were made most popular in the homes of the upper classes in England at the turn of the century and continued through the Art Deco Era.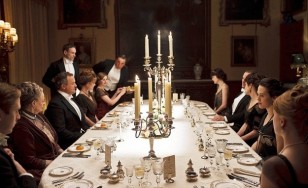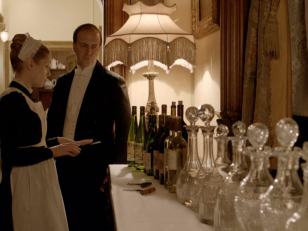 The goal of a tantalus is to keep the precious contents out of the wrong hands . You wouldn't want the servants or the children to have access now would you?! !  but it also has the effect of making even a simple scotch or bourbon look expensive and rare.
Measurements
11 " tall
6.5″ wide
Price (USD)
$ 1,500