Click to enlarge
1930a Cocktelara Shaker in Silverplate
Item #3228
Silverplate Art Deco " Cocktelera "with drink names and recipes galore!  We might name this the "Marca Una Copa" or "Elegir Una Cocktail" which could be the translation for the famous Napier "Dial a Drink" shakers that are typically written in English.
This one is a marvelous mix of English and Spanish, with  well known classic cocktails and some very amusing and unusual ones listed as well.  With a twist of the wrist you can learn to make the standards ( Manhattan, Side Car, Gin Fizz and Bronx) but rotate again to find  the Corazon de Indio, My Love, Vaina Chileana and the Porto Flip !  In all, you will have 24 recipes to choose from, all engraved and rendered in a nice deco era font.
Salvatore "Pichin" Policastro famed Argentine Bartender
Heavy silver plating outside  and  very clean and ready to use inside, another nice feature is the double lid closure.  This would be a welcome addition to a shaker collection, but a really useful and amusing piece for anyone who loves interesting cocktail culture.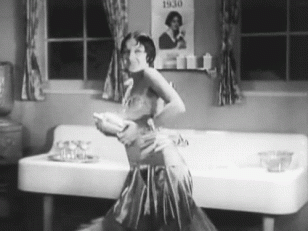 Measurements
9.5″ tall
4″ wide
Price (USD)
$ 650