Click to enlarge
1920's Silver Champagne cooler with Repousse Floral Motif 1920s
Item #2703
A 1920s sliver champagne cooler with lovely "repousse" embellishment of a cascading wreath of flowers.  The handles have a geometric "Jugendstil" design.
Repousse is a technique in which there is an embossed design, pressed  or hammered into relief from the back side of the silver to create a textured decoration.
The oval, floral wreath is an iconic 1920s embellishment
with Art Nouveau influence.
This Unique champagne bucket would also make a spectacular
floral centerpiece on a formal table.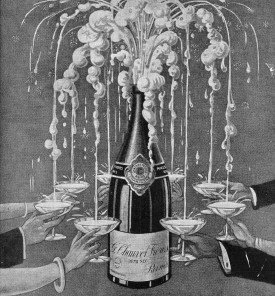 Measurements
9.5″ tall
8″ wide (11″ with handles)
Price (USD)
$ 1,100