Click to enlarge
French Art Deco Dinanderie Modernist Vase by George
Item #2338 SOLD
This great  French Dinanderie Art Deco Vase employs a use of mixed metals and an acid-etch technique to achieve the design.  Signed  "by George", it combines a patinated bronze with nickel silver created by hand hammered shaping and the interplay of various acid based chemicals.
The term Dinanderie comes from the Flemish town of DInant, famous for their metalwork since the 1500s.  This stylized example dates from the late 1920s and has the classic zigzag and circle geometric patterns.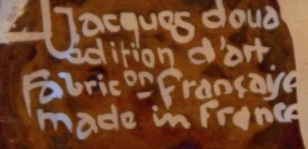 Dinanderie pieces signed "George" are part of a collection created by Jaques Douau Editions d'Art  between the mid 1920s and the 1930s. The subtle colors of the metal surfaces with nickel silvered highlights are uniquely beautiful.  More information can be found in the book French Dinanderie.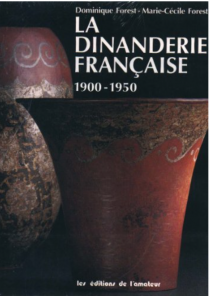 Measurements
10.5″ T x 6.5″ W x 6.5″ D
Price (USD)
$ Price not available