Click to enlarge
Louis Katona & Daum Table Lamp Circa 1925 Unique
Item #3291 SOLD
Louis Katona and Daum Table Lamp Circa 1925 Unique quality. Ironwork by Katona with Ginko leaves intertwined against strong metal details. Very substantial piece executed at the highest possible quality, workmanship, and details. The shade signed by Daum + Nancy France, wheel engraved, etched glass is an outstanding shape made to accommodate an oversized iron base where both artist "Katona" and manufacturer "Daum" have worked together in this combination of European quality.
The piece shown here was sold at auction in 2014, (shown here from Phillips for $27,500). This certainly is a blue-chip art deco heirloom-quality investment. Rivals the quality and designs of Edgar Brandt or Paul Kiss who are famous designers of similar high quality and high-end original ironwork from France.
This came out of that great first wave of the Art Deco movement, led by The International Exhibition of Modern Decorative and Industrial Arts, a World's fair held in Paris, France, in 1925. This is the kind of piece you might have seen on display at the exhibition and been able to commission a copy for yourself. The lamp has been re-wired with a cloth cord and with today's LED lights there are no issues with wattage creating too much heat. It is just about finding the right spot to display, use and enjoy something for years to come.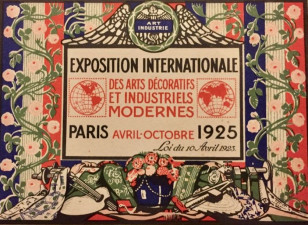 Measurements
22.5″ T x 15.5 diameter
Price (USD)
$ Price not available