Click to enlarge
Art Deco Martini Bar Custom Macassar Wood Cabinet
Item #3374
Art Deco Martini bar in exotic Macassar wood is an Art Deco Collection design exclusive. We brought it back by popular demand and added a streamlined chrome foot rail. Generous size to accommodate your guests and big on style. This bar will become the focal point of any room. It boasts 3 large storage shelves in the back (each approximately 67″ in length X 14″ deep), an accessory storage drawer, of course, something spectacular:  a beautiful, painstakingly inlaid Martini (kind of our logo). The sophisticated curved shape of this bar allows for more serving area while taking up less floor space.
I'll take mine extra dry and with an olive, please.
Scheduled to arrive October 21st unless sold before arrival.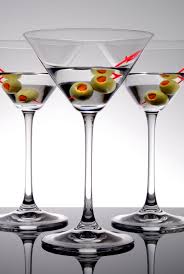 Measurements
70″ in Wide X 17-1/2″ Deep X 40″ Tall
Price (USD)
$ 10,500