Click to enlarge
1938 Zenith "WALTON" 9-S-232 Shutter Dial Tombstone Art Deco Radio
Item #3294 SOLD
1938 Zenith "WALTON" 9-S-232 Shutter Dial Tombstone Art Deco Radio in pristine restored condition.  Sought after of all of these old radios and displayed on the popular television program "The Waltons".  This 9- tube Zenith is GORGEOUS!!  The condition of the cabinet is was professionally refinished and done entirely by hand.  This is a deluxe Walton model, a nine-tube version. It is the top-of-the-line set that plays very well and will provide years of enjoyment!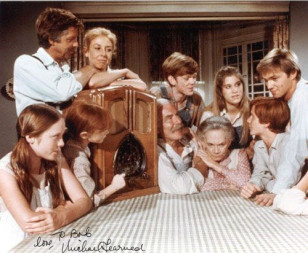 You are looking at a STUNNING example of this radio. The speaker cloth is a perfect replacement in excellent condition, and the original grill cloth with no damage, included; the knobs are the iconic "Z" wood knobs and are all factory original. The shutters are smooth with the ease of the flywheel tuning. The motor works well in both directions. We have replaced all of the components required to update the radio.  The new old stock sensitive 6E5 eye tube shines bright with a great deal of sensitivity, opening and closing as you tune from station to station. The motor drive works perfectly, in both directions. The shutters also work as smoothly. The original chassis is very clean.
We have added a mini-jack allowing you to connect to an external device. This will allow you an unlimited choice of content which will allow you to use this with your iPhone, smartphone, iPods or record player. Access your old vinyl, or log on to  Pandora, Apple Music or the playlist on your computer to provide the tunes and use the Bluetooth connection to bring the warm, bright, analog sound of a tube amplifier to any music or recordings you choose. The quality of the sound is excellent – just ask any guitarist since these kinds of tube-based amps are still being made and used today. You will have the best of "digital" and "analog" combined.
Measurements
23-1/4″ H x 17-3/4″ W x 13″ D
Price (USD)
$ Price not available