Click to enlarge
Modernist Czech Decanter Set
Item #2619 SOLD
A Modernist Decanter and glasses with unusual shape and a design that is both geometric, streamlined yet whimsical. This is a great example of
the artistic approach to cut glass from Bohemia with hundreds of years of tradition in the fine fabrication and the distinct embellishment of the Art Deco Period.
Decanters have been made in this region since the 18th Century when the embedding of color and the cutting and etching of patterns with copper wheels was introduced, Then, in the 1920s "decanter sets"  with small matching glasses  became exceptionally  popular and widely exported around the world.
This set has so much style!  The black on clear, etched with zig zags and an abstract floral, the wide oval form with the massive crystal stopper all make this a great decorative piece.
"Now put your lips together and sip"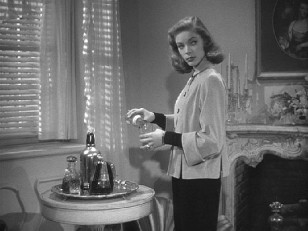 Measurements
Decanter 8.5 " tall 8″ wide
Glasses 2.5″ tall
Price (USD)
$ Price not available