Click to enlarge
Cubist Elephant Truck Mascot by Frederick Bazin French 1920s
Item #3018 SOLD
A cubist elephant truck mascot hood ornament by Frederick Bazin, French 1920s. A powerful and strong sculpture worthy of any trucker (especially in Paris). Elephants are some of my favorite decorative Art Deco images and this one was used on Latril French trucks. It is a metal mascot mounted on a marble display as a desk piece, it is in excellent condition with crisp cubist details signed in two places Latril and Bazin.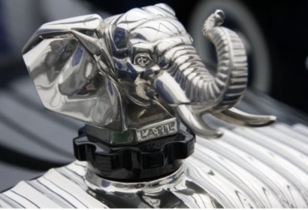 Not all elegant radiator mascots appear on fine luxury automobiles. Like the Mack bulldog, fine mascots can appear on heavy trucks, as well. That's the case with this stylized elephant head that appeared on French Latil trucks in the 1920s.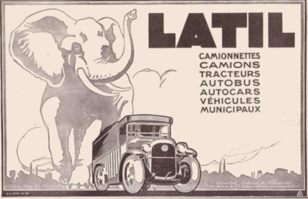 Francois Frederick Bazin 1897-1956
Also responsible for the gorgeous Art Deco Stork
that appeared on Hispano-Suiza's cars.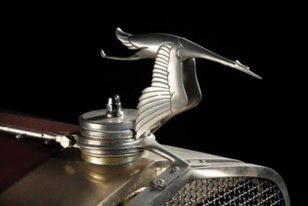 Measurements
9″ W x 7″ D x 5.5″ T
Price (USD)
$ Price not available