Click to enlarge
Art Nouveau Bronze Sculpture of "Heroine" by Théophile François Somme
Item #2350
"Heroine" by Theophile Francois  Somme is a dramatic and richly detailed art nouveau sculpture in bronze and chryselephantine created circa 1920. This exceptional piece has finely carved facial features and wonderful use of patinated bronze to create the sweep of fabric. The statue sits on a carved marble base.
Somme was born in Nancy in 1871, lived until 1952  and was a frequent participant in the Parisian Salon des Artistes. He won the Gold Medal at the salon in 1924, a silver medal in 1925 and in 1937 he was awarded the gold medal at the Paris  Exposition Internationale.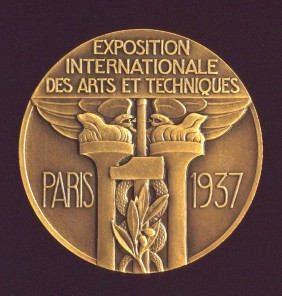 Today his work can be viewed at the Toulon Museum in France.
Measurements
13″ tall (11.5 " without the base)
Price (USD)
$ 4,500