Click to enlarge
Art Deco Pop Up Cocktail, Smoking and Coffee Bar
Item #2304 SOLD
This complete and elegant French style Art Deco Pop Up Bar has absolutely everything tucked inside…ready to be offered up with a presentation of sheer sophistication.  This original piece from Argentina was sold by Walser Wald, a prominent jeweler and retailer in Buenos Aires and Mar de Plata during the Art Deco period. The exterior is a lush, highly polished burl wood cabinet that is full of surprises! Think James Bond meets William Powell. By simply pushing  a release button in the center  the bar top rises up, opening to reveal an entire set of 3 crystal decanters, with etched stoppers  and 12 matching glasses, all in a fluted design.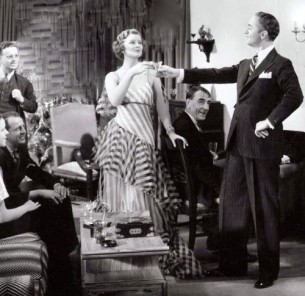 This is a piece that creates an instant event! Additionally you will find a beautiful coffee-tea service, on a removable tray, with 6 demi-cups in fluted silver and an ivory knob. All pieces are marked and in perfect condition.  If that is not enough, there is a smoking section utilizing two silver-plated caskets (one for cigarettes and one for cigars) lined in Spanish cedar, with 6 crystal ash trays stored in a silver caddy flanked by match safes.  All metalwork is in restored or like- new condition with individual metal frames that hold everything in place.
The thrill of the "reveal" was a hallmark of such
"apres dinner bars"
when all the items needed to impress your guests and treat them to a parting nightcap, a little espresso or a last cigarette were contained in a beautiful piece – clever, compact and so very entertaining!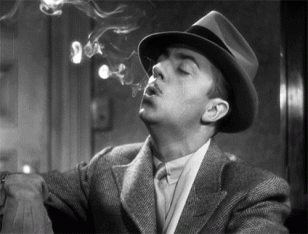 Measurements
28″ T x 21.5″ W x 21.5″ xD
Completely open at 42″ W
Price (USD)
$ Price not available