Click to enlarge
Art Deco English Hille Glamour Bar Peach Mirror
Item #2976
English Art Deco bar designed by famous "Hille" is keeping very much in the style of the glamorous art deco Hollywood Bars.  Possibly one of the best Art Deco bars created ever. With this one, you could build a whole room around it. This unique design has multiple peach glass mirror treatment, faceted blistered honey maple burl wood throughout. The double doors open to reveal shelving, both in glass and also using pullout bakelite handles with light and storage. A special designer piece, one that does not become available very often in this country. This has been a project of ours in restoration for at least 2.5 years.
The lower level which is all complete will accommodate many bottles of your favorite liquor. The top part had a pull-out peach glass mirror shelf which can support champagne buckets, cocktail shakers, etc. etc. etc. The top will also accommodate all kinds of bar paraphernalia, liquor, glasses, and acquirement.
We also have restored a period speaker cabinet with
BlueTooth technology.
It is listed here and goes beautifully with this bar.
Just sit back and play your favorite Sinatra while sipping
a freshly shaken martini!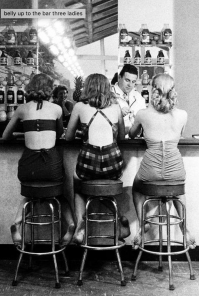 Measurements
64 1/4 Tall x 50″ Wide, Including the stepped part of the base x 21 1/2 Deep
Doors open 23 inches additional, so completely opened would be 44 inches approximately
Price (USD)
$ 10,000