Click to enlarge
Chase Art Deco Cat Doorstop by Walter Von Nessen
Item #2746 SOLD
Solid polished brass Chase Art Deco Cat Doorstop designed by Walter Von Nessen. Very important design with chrome and black paint circa 1932.  Displayed in the Brooklyn Museum of Decorative Arts  from the show "Machine Age in America!"  One of my favorites from the series of Chase doorstop and also bookends designed during this prolific period of American Industrial Design.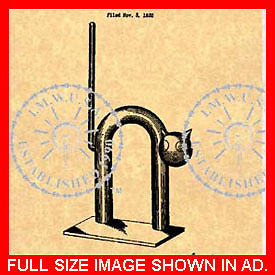 Chase Brass and Copper Company
Chase entered the consumer market with a line of chrome Art Deco household items in the 1930s, created by leading designers of the day such as Russel Wright, Rockwell Kent and Walter Von Nessen. They were usually signed with the distinctive company logo of a centaur drawing a bow.
Measurements
8.6″T x 4″ x 4″
Price (USD)
$ Price not available