Click to enlarge
Art Nouveau WMF Silver Picture Frame
Item #2143 SOLD
Beautiful Art Nouveau Silver Double picture frame by WMF, the famous German metalwork company so well known for its lush Jugendstil  design and intricate repousse technique in household decorative objects.  What a perfect wedding gift (one side for the bride, one for the groom). Or Nick and Nora, Tristan and Isolde, Bogart and Bacall … the possibilities are endless!
It has a touch of Charles Rennie MacIntosh style and we love the way it uses the curvy lines of Nouveau but also hints of the age of Art Deco to come with its geometric point of view.The back opens easily in order to slip in your two photographs, and it has a graceful silver stand to hold it up.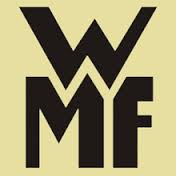 Makers mark stamps from the WMF company  and a model  number are embossed in the reverse. WMF stands for the full name, the Wurttembergische Metallwarenfabrik.  WMF pieces cannot be attributed to an individual designer as the company was quite large and employed many artists during their "golden age", but the era of Albert Mayer, sculptor and designer and the director of the WMF Studio from 1884 until 1914 is considered the high point of its creativity.
Measurements
10.75″ wide, 9.5″ tall
Price (USD)
$ Price not available